We reopened to the public on February 7 with the two weeks before that being a "soft" launch and it has been a whirlwind! We have served over 20 different groups! The calendar for March is almost full and April is filling quickly! We are so thankful for the widespread support we have felt from across our community.
One obstacle we have faced has been sold out shows! People have had to line up for a half hour before the door opens and stand in line, waiting for one of the 59 seats inside. And showing up with your kids for a show on time, only to find out you can't get in is a pain. It is a great problem to have! We are thrilled to see the excitement. And honestly Marquette- you have not seen anything yet! We have so many new and exciting opportunities planned it will blow your mind! We can't wait to be able to show you!
In an attempt to help ease the stress at the door we have added online ticketing. You can visit shirasplanetarium.org/tickets and pay for your ticket online prior to the show. You will also find the link on our Facebook event posts. Once you've purchased your ticket online you can arrive 10-15 minutes prior to the start of the show and take your seat. We will have staff on hand to help guide seating. We will require that you move down and fill in rows to leave room for others arriving after you.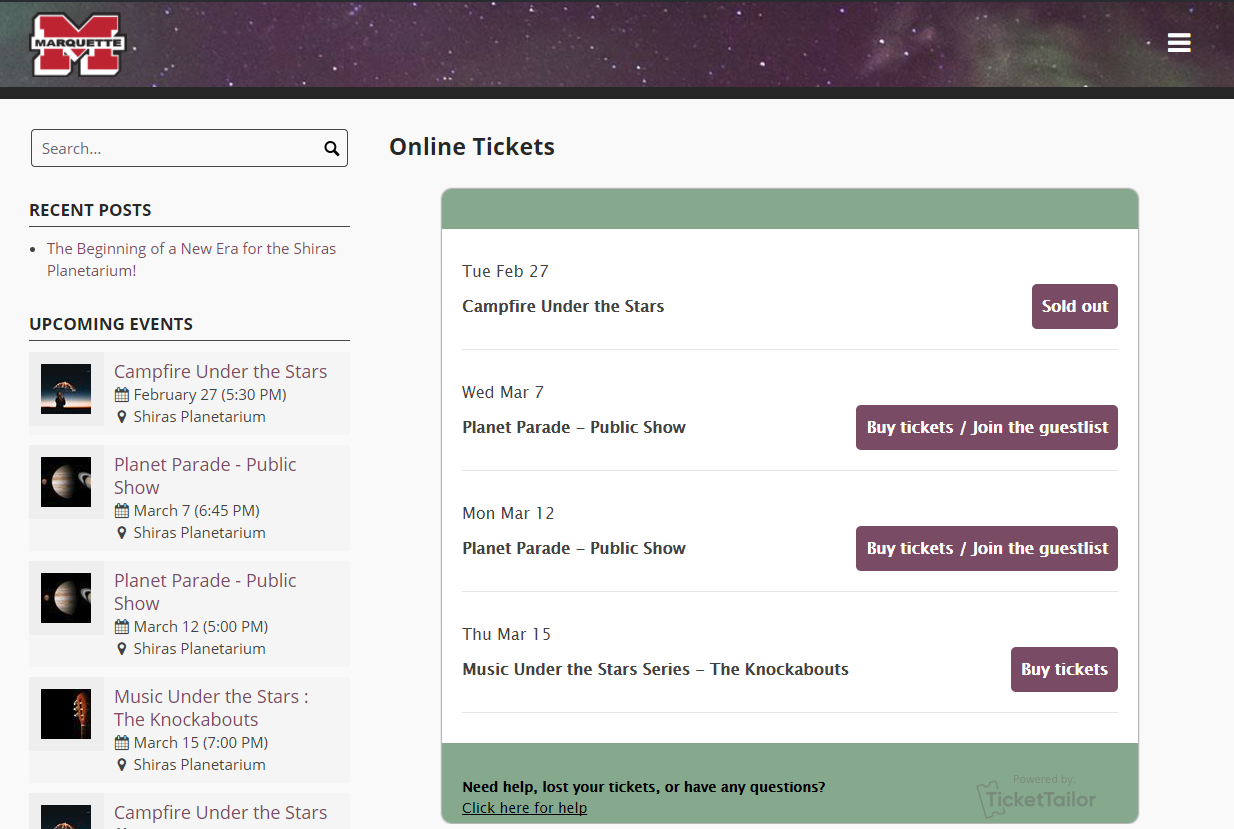 We are hoping this new option will allow more families to plan their busy lives and include the Shiras Planetarium in the mix! You can view our schedule at shirasplanetarium.org/shows.